Estimados, buenos días.
Les comento que tengo una OD y cuando se quiere anular desde la trx VL09, el sistema muestra el siguiente mensaje de error: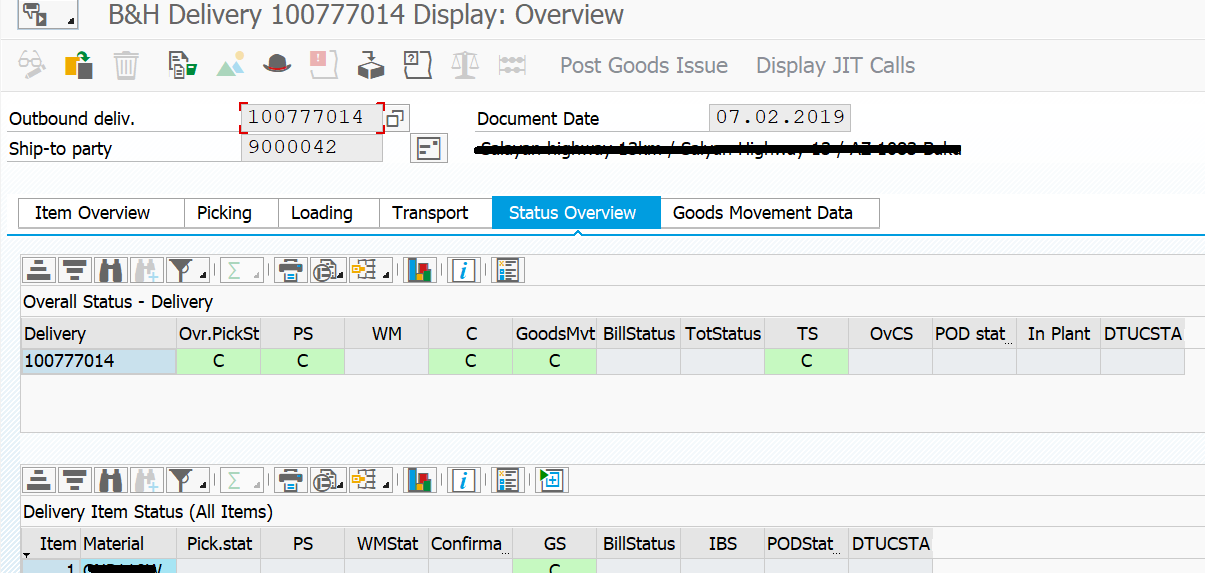 Al procesar la VL09, da este mensaje de error:
Function module MB_CREATE_GOODS_MOVEMENT cannot be executed
Tipo mensaje: M7 299

Diagnosis
The function module MB_CREATE_GOODS_MOVEMENT is called up for the second time. After it was called up the first time, the function module MB_POST_GOODS_MOVEMENT was called, but a COMMIT WORK was not carried out in the calling program.

As running the two function modules again would result in the database being incorrectly updated, processing is terminated. System Response Procedure Please ensure that a COMMIT WORK is set after you call up the function module MB_POST_GOODS_MOVEMENT.

According to the Diagnosis, it seems like that calling bapi in BAdi "MB_DOCUMENT_BADI" is not possible, because the migo have not finished. no commit work was carried out.

A alguien le paso este error? Saben que puede llegar a ser?
Saludos